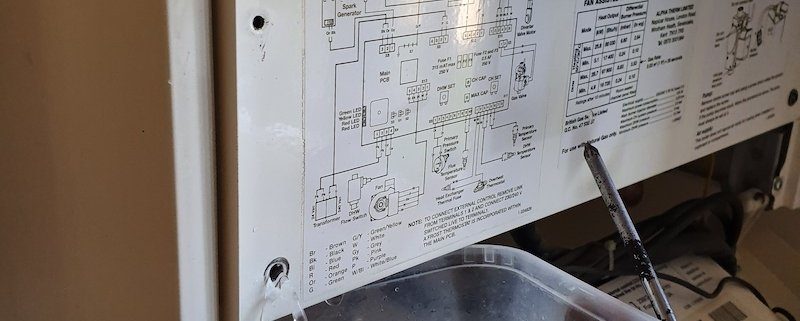 3 Reasons to Service Your Boiler
There are many reasons to get your boiler serviced, here are just 3 important reasons you need to know.
1. You can catch boiler problems early…
It's easy to forget that you don't only use your boiler during Winter. You use hot water everyday, so everyday your boiler could be running into issues – you might just notice them more when Winter rolls around.
Having your boiler serviced annually means that your engineer will be able to identify any problems with your boiler and address them before they do any major (and costly!) damage. Problems with your boiler, no matter how small they may be, will only get worse the longer you ignore them. You don't want to leave your boiler to its own devices all summer and let it break down when you turn the heating on in November.
2. It's cheaper than replacing your boiler…
Chances are, servicing your boiler costs less than you think, and it definitely costs less than replacing your boiler entirely.
Regular checks and maintenance will keep your boiler running properly, and because you'll be able to fix any issues right away, your boiler will be less likely to break down later on. A healthy and well maintained boiler will most likely last longer than a boiler that hasn't been serviced, therefore saving you money on needing to buy a new boiler
3. It'll save money on your energy bills…
An argument against servicing your boiler is that it costs money – and people often think that it'll be a waste; however, this isn't typically the case.
As part of your servicing, your engineer will carry out all necessary checks to ensure that your boiler is running efficiently, which can actually save you money over time. Of course, the model of boiler you have, and how old it is, will determine just how energy efficient it can be, but improving your boiler's efficiency will mean that it'll use less energy to run, and will subsequently keep your energy bills low.
https://cambs-heating.co.uk/wp-content/uploads/2020/06/20200416_150927.jpg
1067
800
support@yuuzuu.co.uk
https://cambs-heating.co.uk/wp-content/uploads/2020/06/5.png
support@yuuzuu.co.uk
2020-06-29 09:36:28
2020-06-29 09:53:06
Why You Should Service Your Boiler